CONFIRMATION PROGRAM
MENU-Bar IS LOCATED IN THE UPPER RIGHT-HAND CORNER
CLICK BELOW FOR MORE INFO
PERTAINING TO YOUR SPECIFIC GRADE LEVEL:
(AS OF FALL 2018)
Book of Acts, Chapter 2
"When the time for PENTECOST was fulfilled, they were all in ONE PLACE together. And suddenly there came from the SKY a noise like a strong driving wind, and it FILLED the entire house in which they were. Then there appeared to them tongues as of FIRE, which parted and came to rest on each one of them. And they were all FILLED with the HOLY SPIRIT."


​St. Bernard's Confirmation program is designed specifically for students to grow in a deeper relationship with the Holy Spirit and to be educated on the importance of receiving this Sacrament in order to become a true disciple of Christ. The curriculum was developed from the Life in the Spirit Seminar implemented by the Catholic Charismatic Renewal in conjunction with the Diocesan requirements of receiving Confirmation. This program is not a crash course to the Catholic faith, which is why prior attendance at religious education classes are important. Confirmation is the completion of Baptism, where initially the Holy Spirit imparted his 7 gifts. This process will educate and inform candidates on how to live a life in the Spirit.
Powered by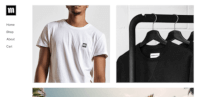 Create your own unique website with customizable templates.